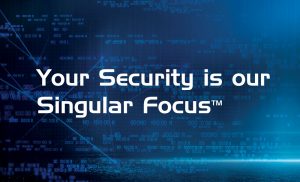 In our ever-evolving digital landscape, establishing strong cybersecurity strategies has become paramount for businesses around the world. As hackers, intruders, and cyber threats continue to grow, the need for robust and professional guidance in creating a secure environment is greater than ever. Singular Security offers an exceptional cybersecurity solution with its Virtual Chief Information Security Officer (vCISO) services. In this blog, we'll explore the indispensable role of a vCISO in protecting your organization and how Singular Security can contribute to your success.
The Role of a vCISO in Today's Businesses
Digitalization has unlocked new avenues for businesses to enhance their operations, yet it has also presented opportunities for nefarious actors to exploit vulnerabilities. A vCISO is an outsourced security expert who can fill the ever-widening gap of cybersecurity requirements for a company. Not only do they bring years of experience and expertise to the table, but they also provide an unbiased viewpoint that safeguards your organization's data and its reputation.
At Singular Security, our vCISO services are tailored to meet the unique demands and requirements of your business while staying up-to-date with the latest cybersecurity practices and regulations.
How Singular Security's vCISO Contributes to Business Success
Partnering with Singular Security ensures that your organization will benefit from the following valuable services:
Understanding risk factors and developing corresponding policies: By conducting thorough assessments and analyses, our vCISO will help you identify the most significant risks to your organization and develop comprehensive security policies to mitigate them.
Implementation of cutting-edge security technologies: Our vCISO will recommend and oversee the adoption of advanced security technologies that address your organization's specific needs, while continually monitoring and updating your security infrastructure.
Training staff towards cybersecurity best practices: The human factor is crucial in maintaining a secure environment. Our vCISO will work with your team to implement training programs that raise awareness, instill a security-first mindset, and significantly reduce the occurrence of security incidents.
The value of a security-conscious business culture: Collaborating with Singular Security's vCISO will foster a proactive approach to cybersecurity within your organization, enabling it to better withstand breaches and achieve long-term success.
The Singular Security Advantage
At Singular Security, we emphasize the importance of compliance readiness, incident preparedness, and audit readiness as cornerstones of our cybersecurity approach. Our custom-tailored strategies accommodate each client's specific requirements, ensuring the utmost protection against cyber threats.
Understanding the Process: Cybersecurity as a Singular Focus
Singular Security goes beyond merely addressing threats; our goal is to ensure your organization remains vigilant, compliant, and prepared at all times. By placing cybersecurity as our primary focus, we are dedicated to crafting a robust security posture that ensures maximum protection for your organization.
Schedule an Inquiry
Now is the time to lead your organization into a more secure future. To understand how Singular Security's vCISO services can safeguard your business, we encourage you to schedule an inquiry with us. To do so, visit www.singularsecurity.com and follow the contact prompts to start the conversation today.
Conclusion
In conclusion, a vCISO is crucial in safeguarding your organization against the ever-present danger of cyber threats. By choosing Singular Security, you can rest assured that our experienced team will work tirelessly to protect your business from potential cyber-attacks. Don't hesitate to schedule an inquiry with us – together, we can make your organization a fortress in the digital world.